WatchGuard Wi-Fi Cloud

Secure, Simple, Intelligent.
Secure, Cloud-Managed Wi-Fi
Secure, Simple, Intelligent.
To unlock the vast potential of Wi-Fi for your business you need to do more than supply access. When you deploy a WatchGuard Access Point with a Wi-Fi Cloud subscription, you gain powerful WIPS security, in-depth guest and airspace analytics, and invaluable marketing and guest engagement tools. And all of these game-changing features are included with purchase - no expensive third party upgrades are required.
Download the Brochure (PDF).
Security
WatchGuard cloud-managed access points have built-in Wireless Intrusion Prevention System (WIPS) to help ensure you have the protection you need. Leveraging patented Marker Packet technology, our WIPS provides the most reliable, rock-solid WIPS in the industry, and with the lowest false positives. Finally, you actually have the power to securely own your Wi-Fi airspace. Learn more >
Management
With the WatchGuard Wi-Fi Cloud, IT pros can enjoy an entirely controller-less Wi-Fi management experience including setup, configuration, monitoring, troubleshooting, and improving corporate and guest Wi-Fi access, without worrying about the limitations of legacy controller infrastructure. Wi-Fi Cloud environments easily scale from one to an unlimited number of APs across multiple locations, and can be grouped in many ways including location, building, floor, and customer to maintain consistent policies.
Analytics
Know how, where, and when visitors are using your Wi-Fi so you can maximize your Wi-Fi investment and ensure an optimal Wi-Fi experience for users. You can leverage the impressive analytics tools that WatchGuard Cloud-Managed Wi-Fi provides around site metrics like footfall, dwell time, and conversion to drive business decisions, and rely on customizable dashboards, alerts, and reports to quickly assess real-time and historical usage data.
Engagement
Get your marketing game on with a suite of easy-to-use, built-in tools that turn a simple wireless connectivity offering into a rich Wi-Fi experience for customers, guests and employees. Create stunning splash pages without the need for web design skills, reach visitors with engaging videos and surveys, offer targeted promotions and much more. Interested in turning your Wi-Fi environment into a potent source of revenue and customer loyalty?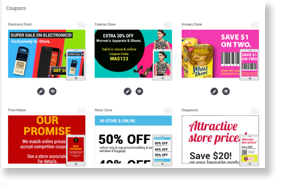 Push Marketing
Make the most of it when customers and guests connect to your Wi-Fi. Push real-time promotions and announcements to keep them engaged with your brand and drive transactions. Even after they leave your business you still have their information and can send targeted discounts, special event notices and other compelling business news.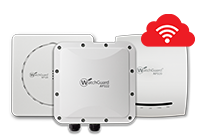 High-performance, Cloud-ready Access Points
The AP120, AP320, and AP322 access points (APs) are the first members of a new cloud-ready family of APs designed for maximum performance. These new cloud-ready APs offer the flexibility of being purchased with a Wi-Fi Cloud subscription which includes full WIPS, engagement and analytics features or to be purchased alone and managed by the Gateway Wireless Controller (GWC) included in all Firebox NGFW/UTM appliances and receive a lightweight feature set. When managed by the WatchGuard Wi-Fi Cloud, our new family of cloud-ready access points deliver the industry's most sophisticated wireless intrusion prevention system (WIPS) technology while also empowering customers to leverage guest engagement and analytics tools to turn their Wi-Fi hot spots into invaluable consumer research and push marketing tools. Learn more >