WatchGuard Total Security Upgrade Promo

Get Total Security Today and Save!

Sorry, this promo is no longer available, please contact us.
Contact Us for more Information
Looking for an upgrade?
Contact us to save an additional 15% off when upgrading from Basic Security Suite to Total Security Suite!
Now is the time to make the move to Total Security. There is no better time to insure you are protected by the widest variety of network security services, ranging from standard IPS, URL filtering, Gateway AV, application control, and antispam, to services for combating advanced threats such as file sandboxing, data loss prevention, ransomware protection and more. By choosing WatchGuard you choose Total Security.
WatchGuard Firebox T & M Series customers can now move to enterprise-grade protection by upgrading from Basic to Total Security. Ensure that your networks are protected from dangerous threats like ransomware, botnets, network intrusions, advanced attacks and more. Upgrade now to Total Security for less.
Promotion Details:
T & M Series Customers will receive a 15% discount when moving from Basic Security Suite to Total Security Suite

Applies to 1 year and 3 year Total Security Suite upgrades only

Not stackable with any other promotion
Upgrades receive credit for unused services (prorated)
Discount applies to prorated portion after credit for the remaining services

TSS renewals do not apply
For more information on co-terming services contact us

Promotion ends September 30, 2019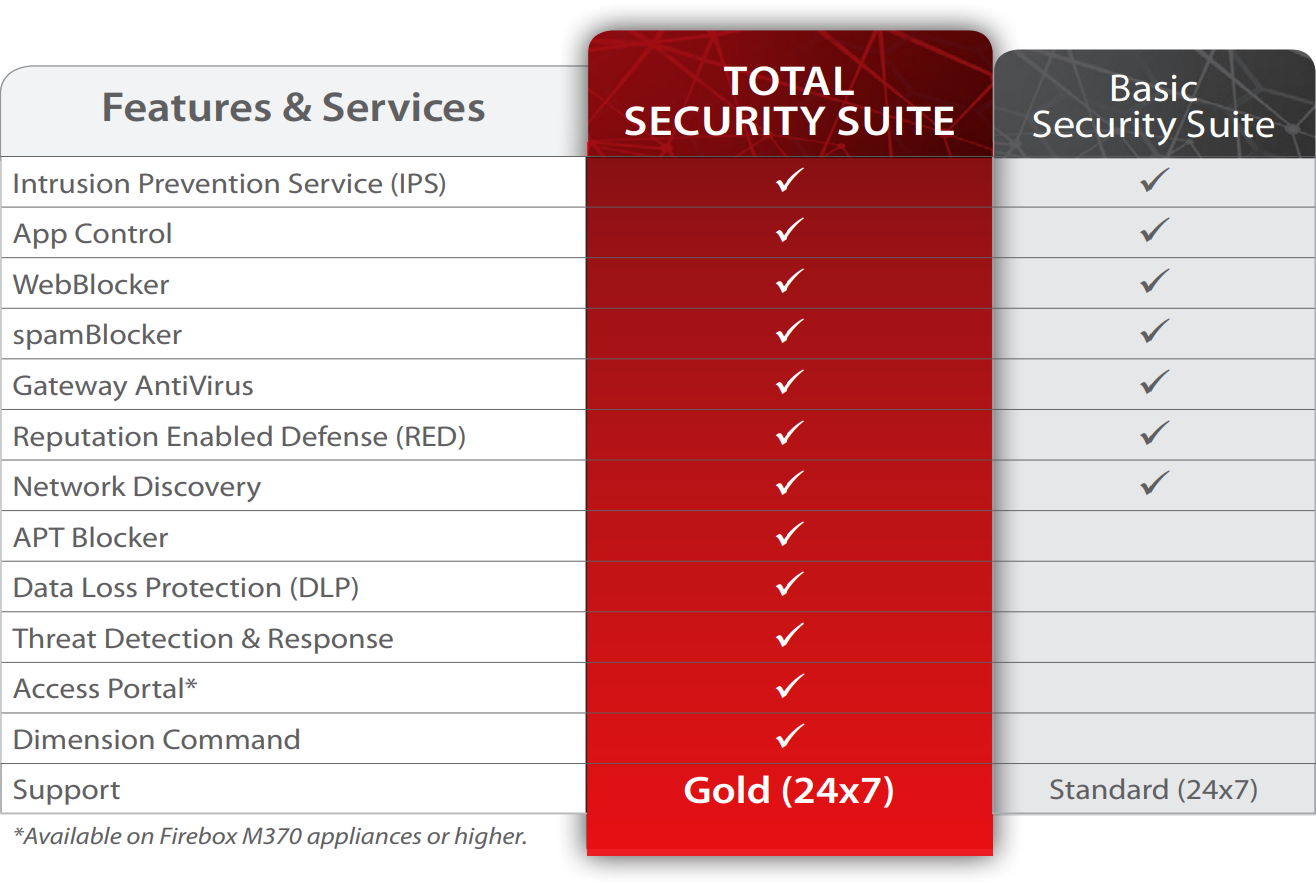 Qualified Products:
Contact Us for more Information