WatchGuard Products, Consulting and Information

Firewall, Email & Corporate Web security Solutions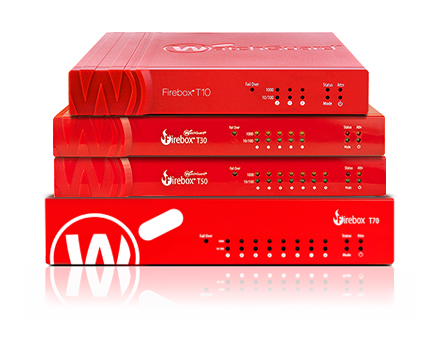 Small form factor, high performance, total security, tabletop appliances with optional built-in Wi-Fi capabilities ideal for SMB and branch office locations.
1U rack-mount, total security appliances with screaming fast performance ideal for mid-sized and distributed enterprise organizations.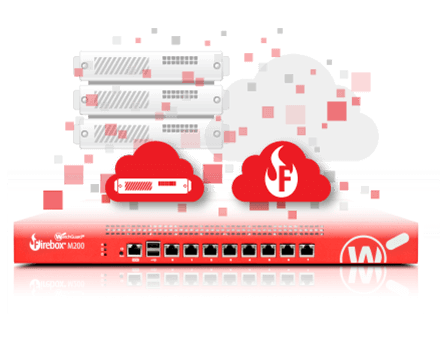 All of the performance and total security and none of the hardware, ideal for any size organization moving their IT infrastructure to a private or public cloud.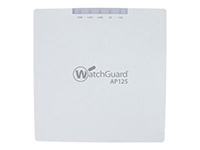 The AP125 from WatchGuard is exactly what you've been looking for - a small and affordable indoor access point that comes equipped with 2x2 802.11ac Wave 2 Multi-User MIMO (MU-MIMO).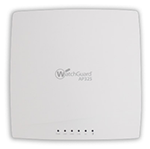 The AP325 from WatchGuard is an indoor access point and comes equipped with Multi-User MIMO (MU-MIMO) connecting multiple devices at the same time - enhancing your secure Wi-Fi experience.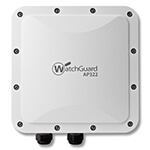 WatchGuard's AP322 brings secure, cloud-managed Wi-Fi to the outdoors. Its rugged, IP67-rated enclosure protects the wireless access point from the wind, rain, and cold weather, while six integrated omnidirectional antennas operate with three spatial streams per radio (3x3 MIMO)
Multi-Factor Authentication:
Keep Criminals Outside Your Network with AuthPoint
Our unique multi-factor authentication (MFA) solution not only helps to reduce the likelihood of network disruptions and data breaches arising from lost or stolen credentials, but we deliver this important capability entirely from the Cloud for easy set-up and management. AuthPoint goes beyond traditional 2-factor authentication (2FA) by considering innovative ways to positively identify users, and our large ecosystem of 3rd party integrations means that you can use MFA to protect access to the network, VPNs, and Cloud applications. Even non-technical users find the AuthPoint mobile app easy and convenient to use!
Management and Visibility: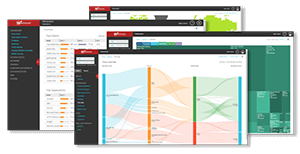 WatchGuard Dimension™ is a cloud-ready network security visibility solution that comes standard with WatchGuard's flagship Firebox appliances. It provides a suite of big data visibility and reporting tools that instantly identify and distill key network security threats, issues and trends, accelerating the ability to set meaningful security policies across the network.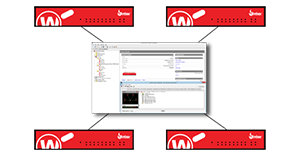 WatchGuard System Manager (WSM) is an out-of-the-box platform that enables you to centrally manage all the Firebox appliances in your network using one easy-to-use console. Whether you are managing security as an IT professional or a managed security service provider, leverage WSM monitoring and management tools to quickly apply configuration changes to your Firebox appliances in real time or as a scheduled task.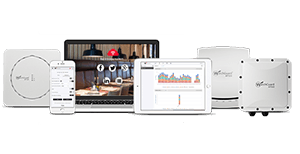 With the WatchGuard Wi-Fi Cloud, IT pros can enjoy an entirely controller-less Wi-Fi management experience including set-up, configuration, monitoring, troubleshooting, and improving corporate and guest Wi-Fi access. Wi-Fi Cloud environments easily scale from one to an unlimited number of APs across multiple locations, and can be grouped in many ways including location, building, floor, and customer to maintain consistent policies.

WatchGuard offers the most comprehensive portfolio of security services, from traditional intrusion prevention, gateway antivirus, application control, spam prevention, and URL filtering, to more advanced services for protecting against evolving malware, ransomware, and data breaches. Each security service is delivered as an integrated solution within an easy-to-manage and cost-effective Firebox appliance.
Fundamental Security Services
Advanced Security Services